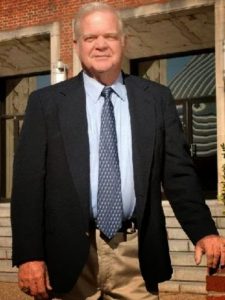 The sport of high school powerlifting was originally promoted as a competition designed to break the monotony of football off-season programs. Strength training is a vital component to the preparation of an upcoming football season and competition seemed to be an extrinsic motivator to becoming stronger. Therefore, football teams would assemble at a common site during the off season months to demonstrate individual and team strength. One such event took place in 1965 under the direction of Dr. Billy Jack Talton, who at the time was a football coach at Bastrop High School. Several years later, in 1979, Louisiana Tech University hosted one of the first High School Invitational Meets. This meet was also held under the direction of Dr. Talton, who was an instructor of Physical Education and the Powerlifting Coach at Louisiana Tech. The Tech Invitational would eventually become host to the North Regional for the next 20 years.
In the 1980's, powerlifting grew to become a sport unto itself, rather than a preparation for the upcoming football season. As a result of the growing interest of strength training as a sport, the Louisiana High School Powerlifting Association was formed in 1983 to organize and govern events in which high school competitors could display human strength. In 2012, nearly thirty years later, powerlifting was officially recognized by the Louisiana High School Athletic Association as a certified sport. Today the LHSPLA / LHSAA sponsors a sport whose season begins in November and ends with the State Meet being held in March of every year. The sport now includes male and female athletes who train each year for the chance to be called "the strongest high school lifters in the state" according to body weight. To qualify for the State Meet, lifters must first compete in one of the six regional competitions (North, South, East, West, Central, and Bayou) held each year in late February. At these meets each lifter must meet certain criteria, as set forth by the LHSPLA, to qualify to lift at the state championship meet.
High school powerlifting in Louisiana continues to grow in the new millennium under the direction of the LHSPLA Executive Committee. Prior to the state and regional competitions, several high school invitational meets are held in December, January, and February. The State Meet has grown from 46 lifters in 1983 to 1025 lifters in 2022. Participation in the state meet has grown to such large numbers that it has become necessary to contest the State Meet over a three-day period.
Mission Statement
The LHSPLA exists to promote the sport of powerlifting, educate athletes, coaches and parents, and continually invest in the present and future of High School Powerlifting throughout the state of Louisiana.
Vision Statement
We believe our strength comes from creating lifelong enthusiasts who remain an active part of our growing community. We strive to have our student athletes become adult leaders.